I got commissioned to paint a wall ( 14 X 10 feet / 4,25 X 3,25 meters)  for Mancini, a new restaurant opening near a cocktail bar. Since I usually work small and using digital color, it was particularly challenging to translate my style (overcrowded, detailed and graphic) into a large format and traditional media.
I wanted to have race cars, a pin-up and 60s glamour aesthetic, so started with this brush and ink illustration.  
But coloring and linework would be difficult to replicate at that size in the available time (3 days maximum)
...so I tried something more simple and graphic with some of the same elements.
...and using a much simpler color palette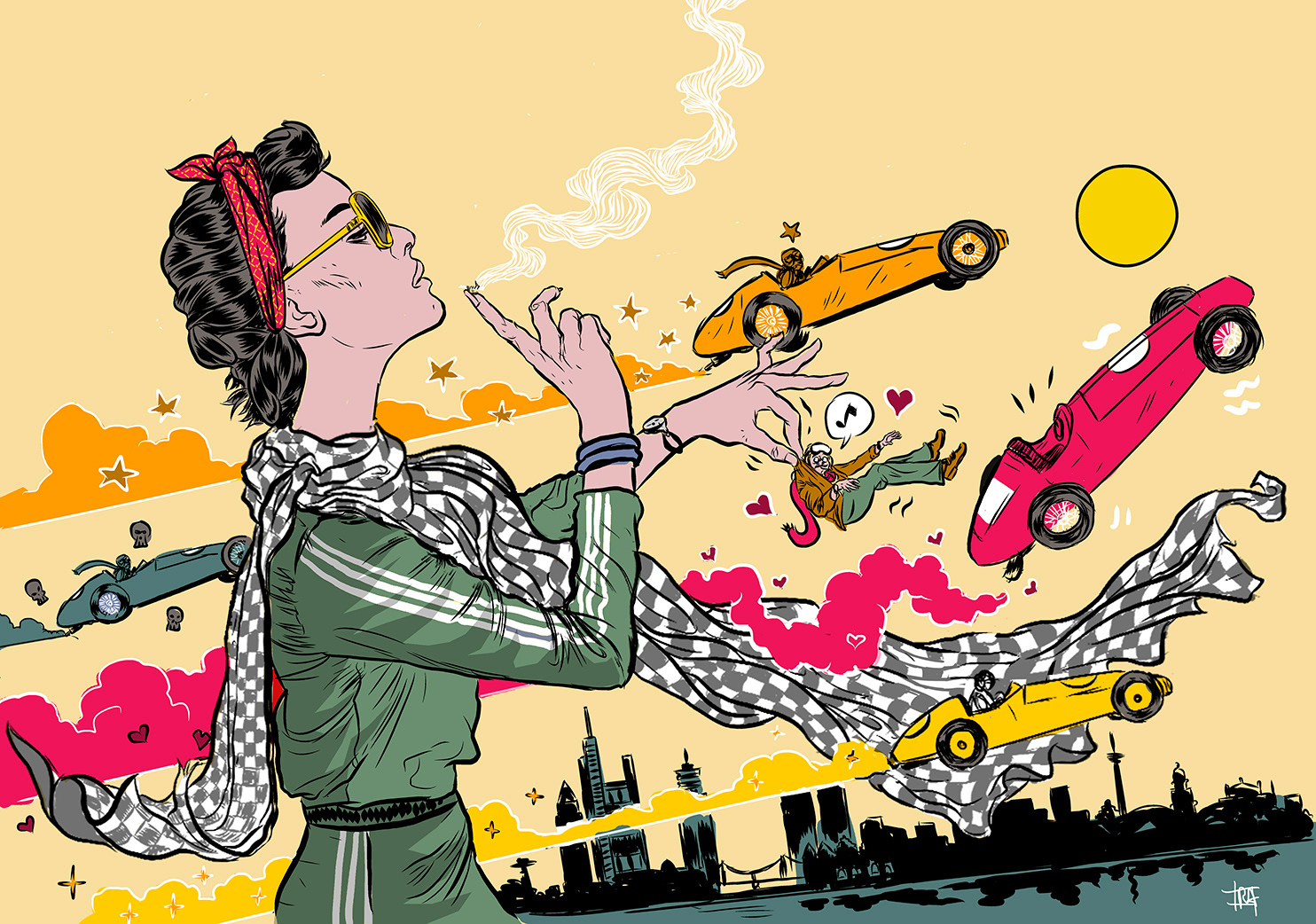 After preparing the wall (aluminium door ) with Shara Beige sprays, I started with the sketch.
Flat colors using spray cans. Linework using brush, black acrylic and markers
(c) Photo by Donato Cuoio
(c) Photo by Donato Cuoio
(c) Photo by Donato Cuoio
(c) Photo by Donato Cuoio
Getting some spontaneous help is always nice!
Finally some clear varnish/coating for extra protection...