Chicago Cubs write History 
I got asked to create a really cool Chicago Cubs illustration including famous fans and players, with only one obvious catch, it would only be published in the unlikely event that they actually won the World Series after more than a century! By the time I accepted the project, the Cubs lost already 3-1 , and barely a couple of teams had made such a comeback in the entire history of the championship. 
Despite the odds, we decided to move on...I think I have never been so excited at a baseball game in my life! Shortly after I did one of the few illustrated covers for the Magazine as a variant for the Chicago area, featuring sculptures of Theo Epstein, the manager that led the Cubs to victory.
Art Directed by Stephen Skalocky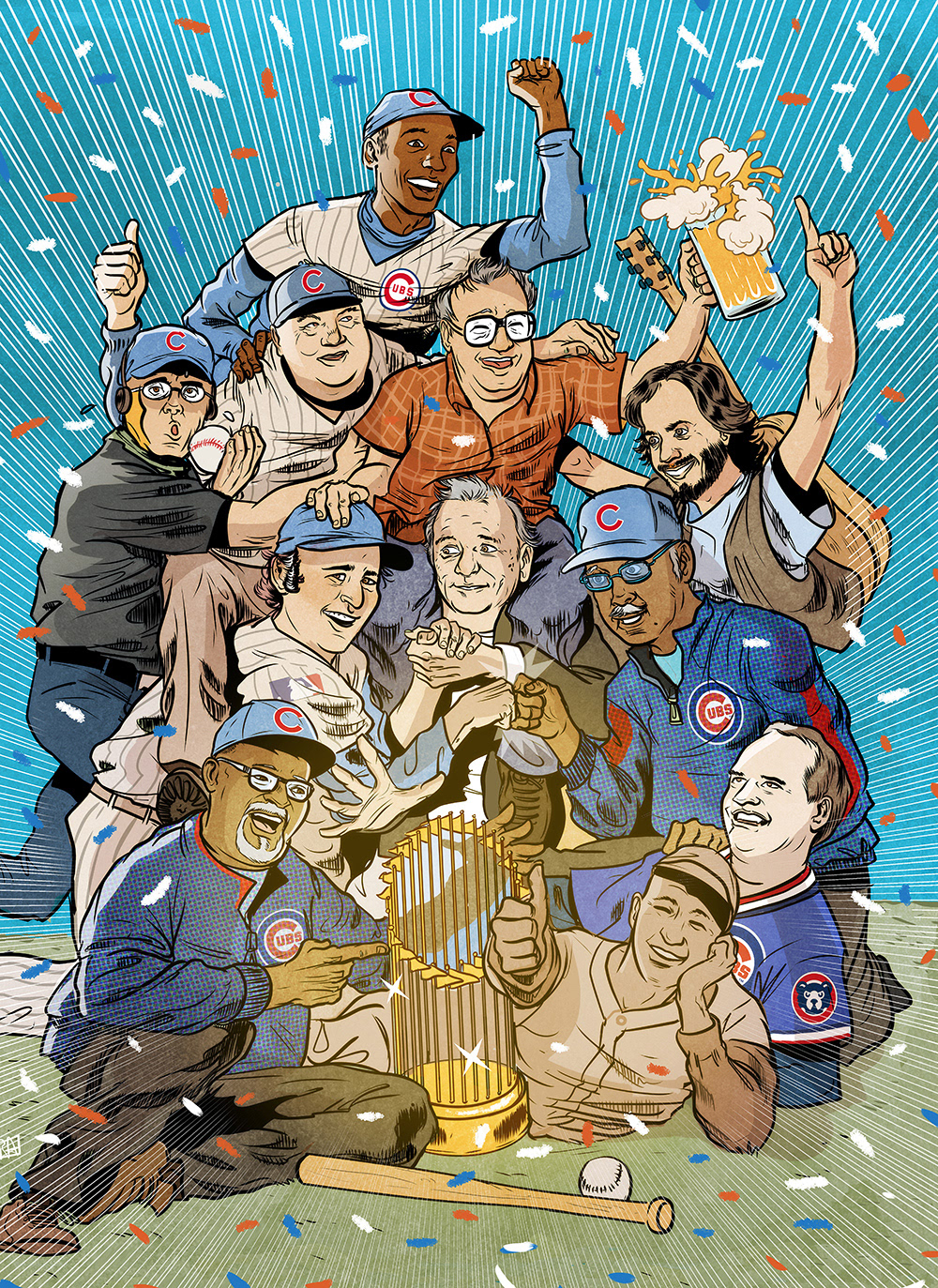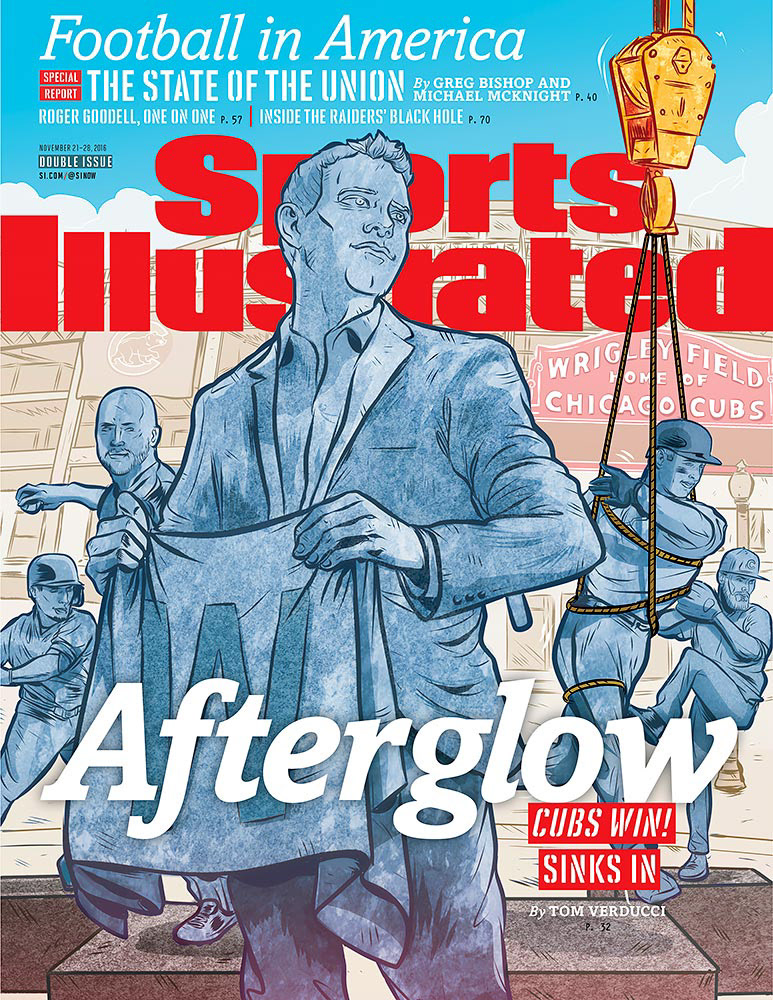 Golf Stars against the ghost of golf
Tom Brady´s Superbowl jersey caper
Really fun graphic-novel-looking illustration for the chronicle of Tom Brady´s stolen jersey during last Superbowl.

Commisioned by Sports Illustrated and art directed by Stephen Skalocky.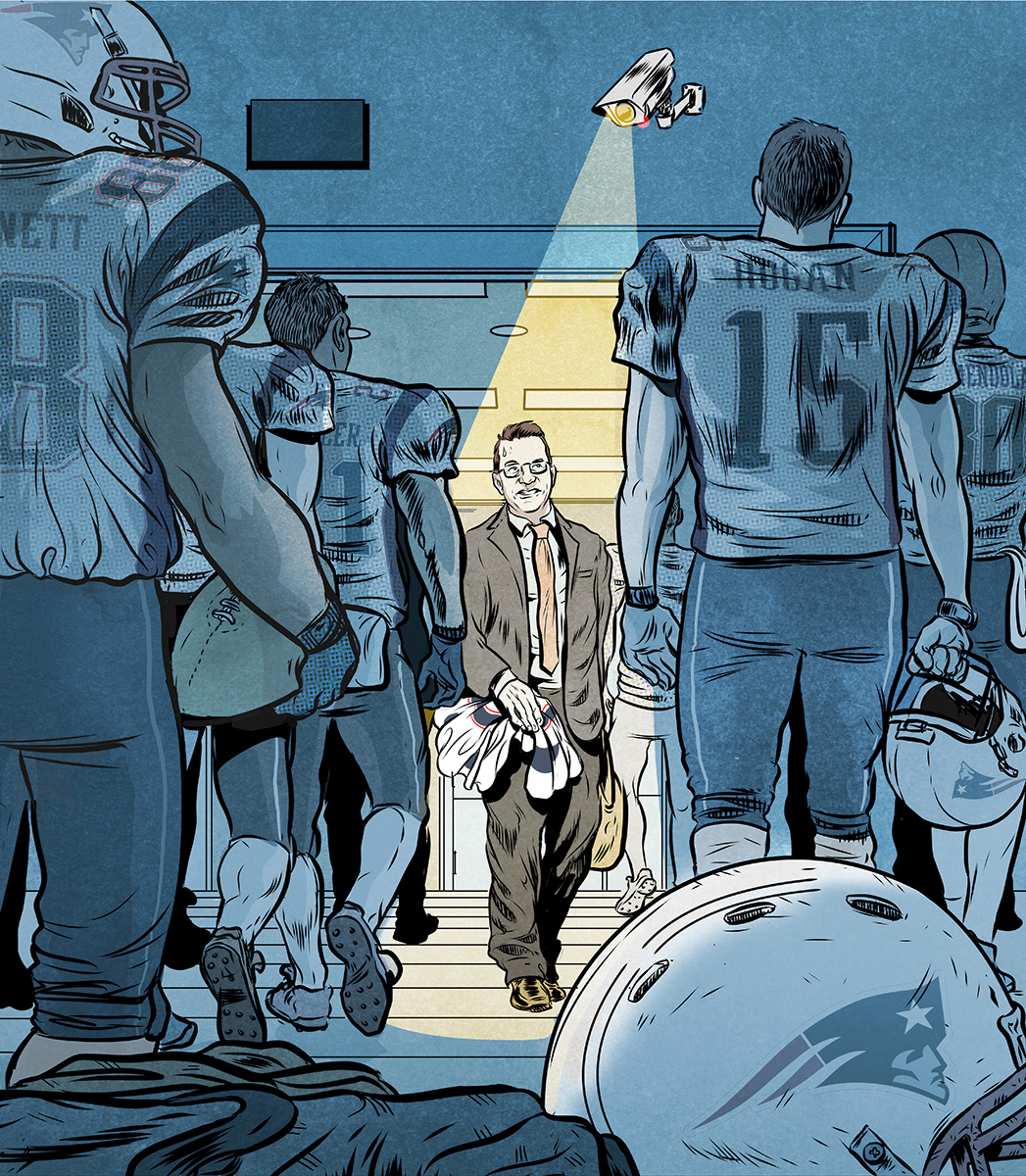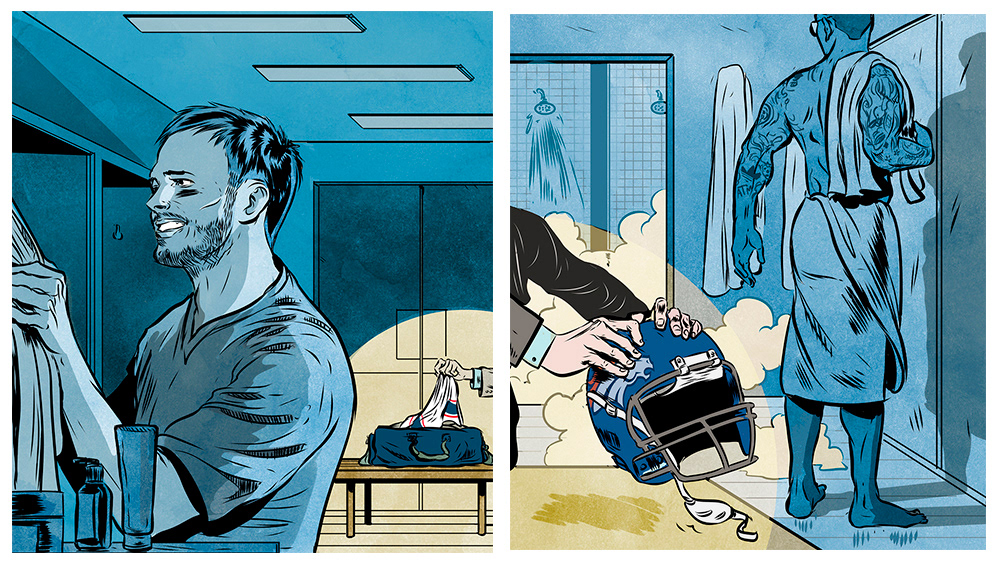 Some discarded sketches for the piece