Hotel Pandemonium
An interactive and multi-ending book for the iPad

Hotel Pandemonium is an interactive  picture  ebook developed for the Ipad as Thesis Project of the MFA -Illustration as Visual Essay at the School of Visual Arts of New York.
The artwork was developed in full-color for the exhibition while the App was mostly black & white to strengthen the "noir" atmosphere. "Hotel Pandemonium" was hand drawn, colored in Adobe Photoshop and animated/developed as an App using Flash, Actionscript and AIR.  Video walkthrough and credits below.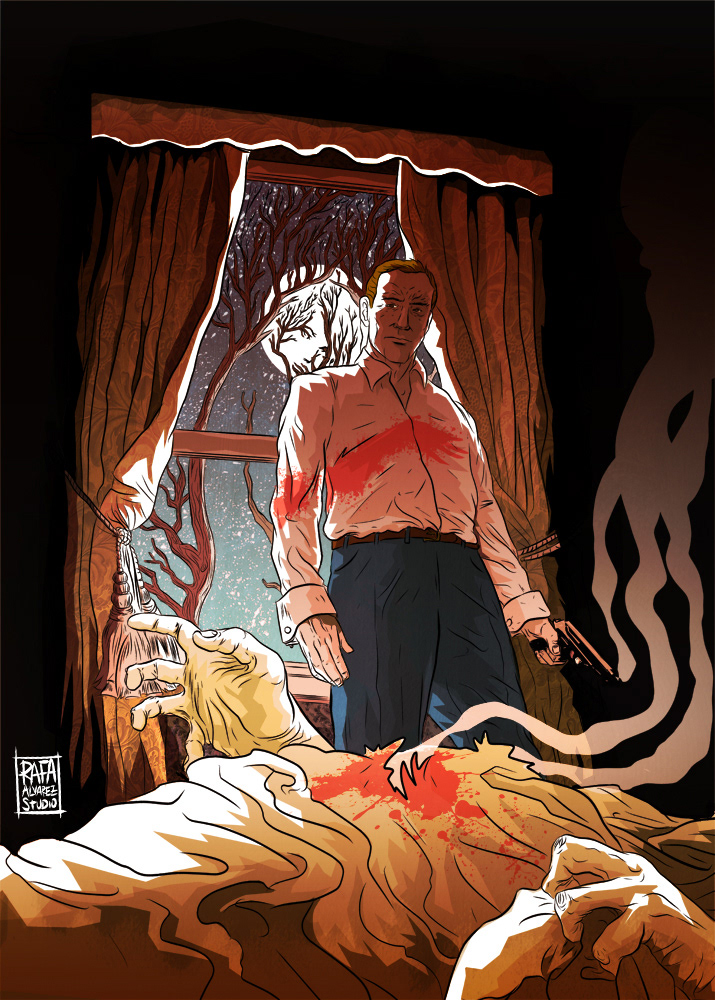 I wrote, illustrated and programmed "Hotel Pandemonium" thanks to the help of my amazing SVA advisors:
-David Sandlin (Thesis Coordinator)
-Marcos Chin (Thesis Advisor)
-Matthew Richmond (Tech coordinator)
Note: Try Vimeo´s HD button below to get the real on-screen resolution!